** CALL AHEAD FOR AN APPOINTMENT!! Wed. Fri. & Sat. only. **NEXT AVAIL. APPTS: SEPT 4, SEPT 5, SEPT 9** (Please call me to cancel, as we have a waiting list!)** (310)858-3805. ~Janet
I have 20 YEARS of Ear Piercing Experience. I am certified by Studex, the best ear piercing studs manufacturer in the USA. No need for you to go to a Tatoo Parlor or Claire's in the noisy mall. No teenaged trainees, no needles, no infections due to costume or alloy earrings. Our ear piercing is safe and sanitary. I have pierced ears of Doctors, Nurses, & a Rabbi. I discreetly pierced Jane Fonda, Sharon Stone, Kristin Davis, Johnny Hallyday, Kuba Ka, Nicola Peltz; kids of Kyle (Real Housewives of Beverly Hills), Al Pacino, Greg Kinnear, Lena Dunham, Geena Davis, Lolita Davidovich, and Fred Savage; Ballerina Theresa Farrell, Tia Riebling, Dominic Scott Kay, Dena Dietrich, & Roxanne Pulitzers' ears.
We charge only $38 including most earrings (+ tax).
Many people have thanked me for a great experience in our store. I pierce or re-pierce ears of people from age 6 to 99 , babies 5 months & up; and for young children we prefer an extra helper. Kids should be pretty responsible and listen well to their parents. Have your child pinch her earlobes with her fingernails to feel what it's like first! (Scroll down to see photos... and ask your question down below.)
WATCH THIS VIDEO! I always clean the ears with alcohol, and use Neosporin/Pain Relief Cream. I use only high quality, 24K Gold on Surgical Steel studs, so that the hole is clean. I mark the ear with a non-toxic pen. Remember: No two earlobes are exactly alike! I load the earring into the sterlized Ear Piercing Tool & Presto! Click to see SAFE & CLEAN EAR PIERCING STUDS and EAR PIERCING GUN.
AFTER-PIERCING CARE & ADVICE
Wash hands and fingertips thoroughly, or use hand sanitizer before touching earrings or ears.
Dip a new Q-tip in Isopropyl alcohol and apply between the earring and your ear in front and in back. Twist studs 2x, back & forth, 1/2 turns only (to avoid wrapping hair around the posts). Then apply Neosporin or Polysporin Cream (NOT Ointment) or MediSept Ear Care Solution. Twist back & forth. Do this only once a day. (Bedtime is best) If alcohol is too drying, use warm salt-water /saline, or apply Aquaphor if itching.
Keep phones, hairspray & fingers away from ears - they transfer undesirable bacteria. Keep ends of eyeglasses clean. Sleep on a soft pillow. No swimming pools for 24 hours (if chlorine).
Keep studs in ears for 6 weeks continuously. (12 weeks for cartilage) After 6 (or 12) weeks the piercing studs can be removed, and other post-type earrings may be worn continuously. **Remember to sterilize any new or used earrings with alcohol before inserting them.
Use only post style earrings for the first 3 months after piercing (6 months for cartilage). The post should be surgical steel or other hypo-allergenic material, such as 14K or 18K solid gold - NOT costume. Sterling silver (stamped 925) is OK after 4 months, & light-weight gold hoops or dangles are OK after 3 months.
Minor pain/redness may occur immediately - this is normal. This should settle within 24 to 48 hours provided proper after-care procedure is carried out. If pain/swelling/redness occurs at any time, seek medical advice immediately, before removing the earring. Usually just remove, clean & re-insert earring w/ Neosporin.
*** After the 6 weeks, re-apply alcohol and/or Neosporin every month, and whenever you feel sensitivity in your ear lobes. Check behind your ears to make sure the backing is not too tight! You should be able to twist the earring freely. Sometimes kidney wires, fish-hooks or leverbacks leave more "room to breathe."
Best to remove and clean your earrings every month or so, but keep some earrings in all the time for at least a year, so they don't close up!! **Sleep with them in!**
After 6 weeks, you may remove the training earrings yourself, or return to our professional ear piercer, so that she can inspect & switch to your new earrings!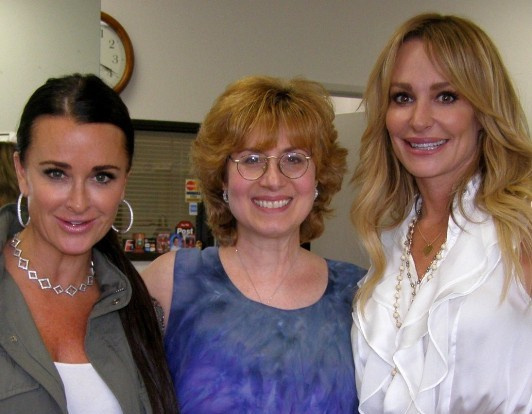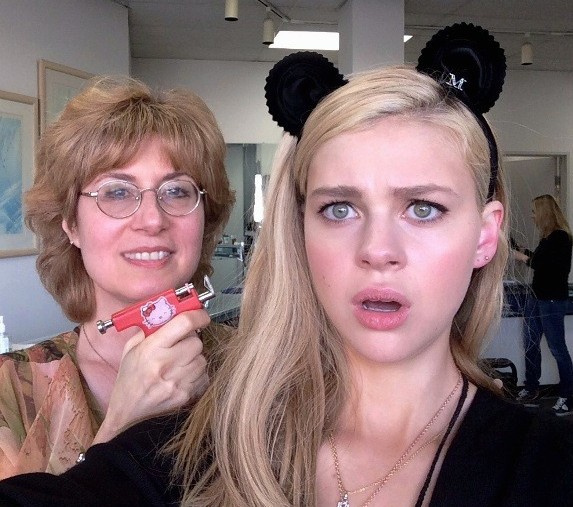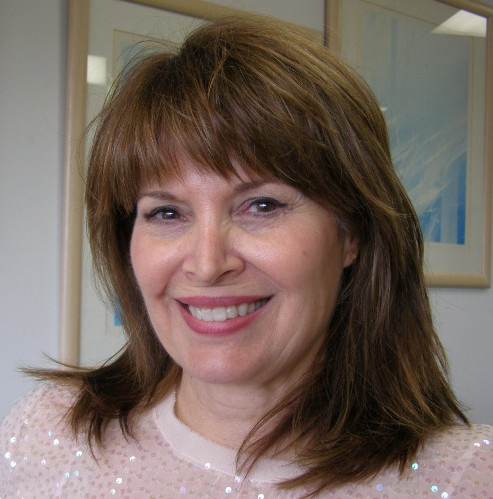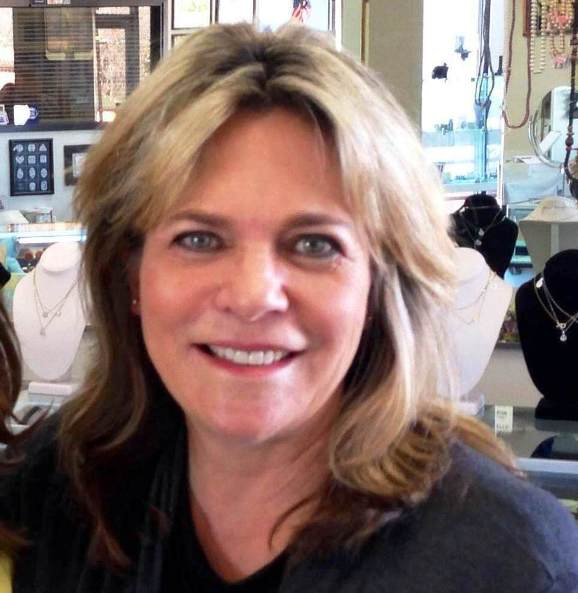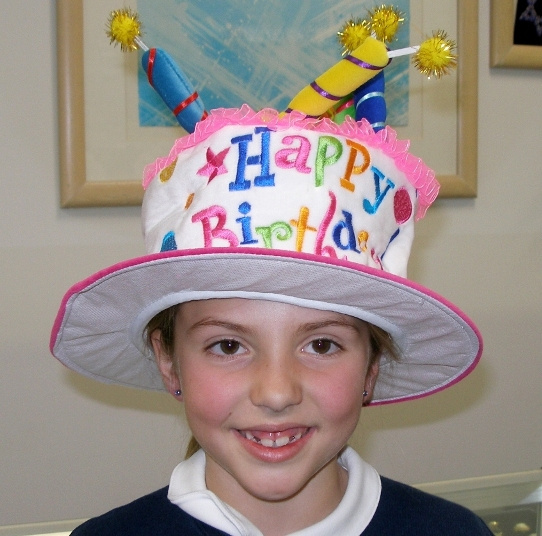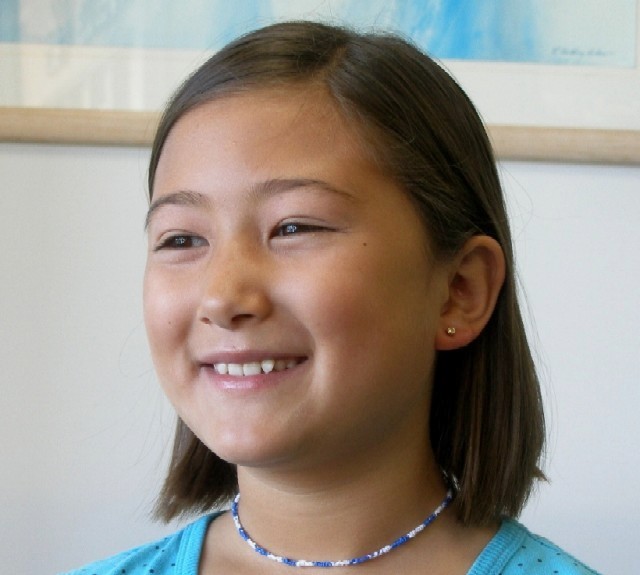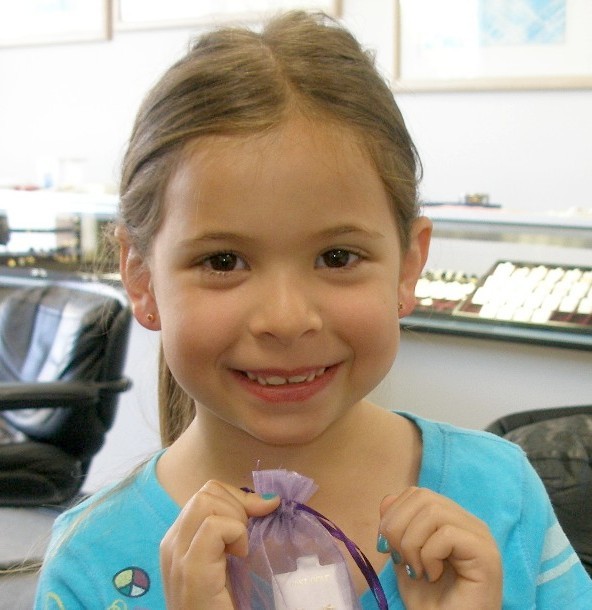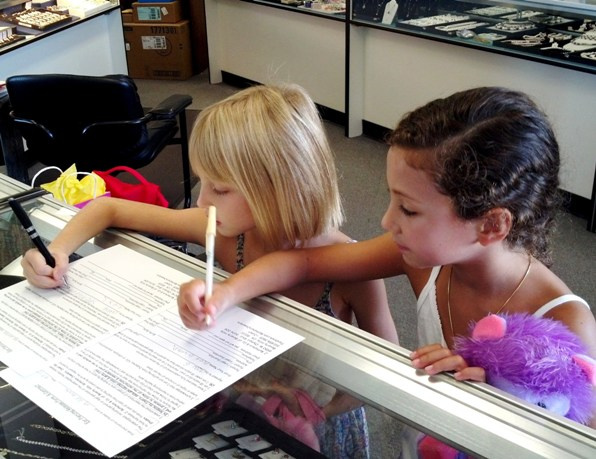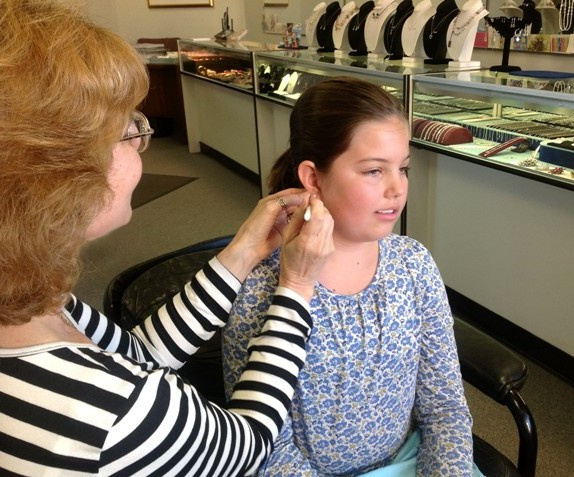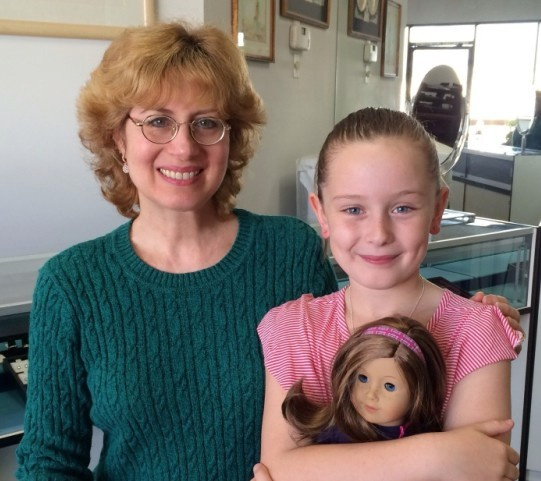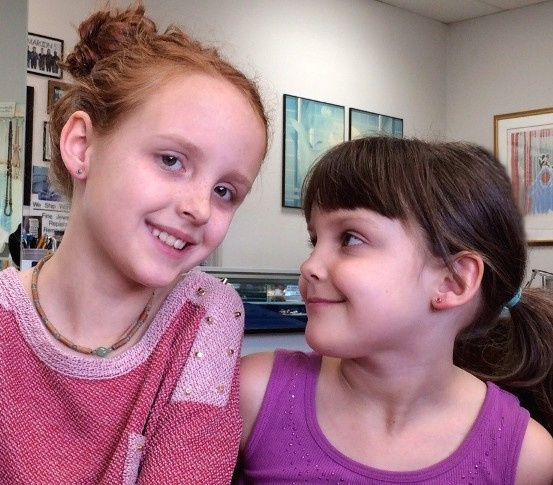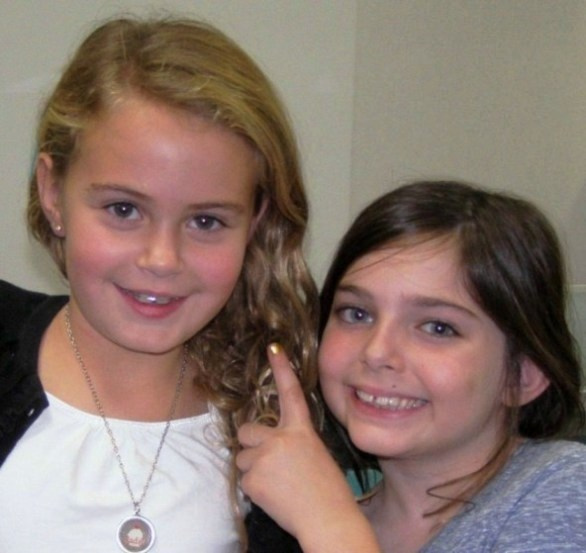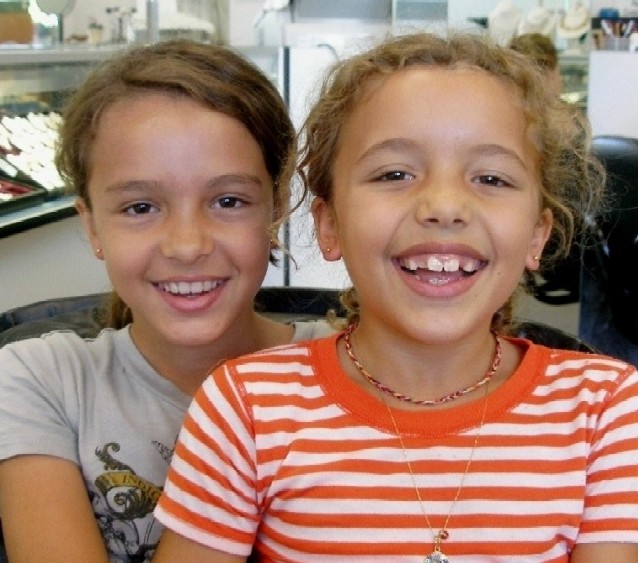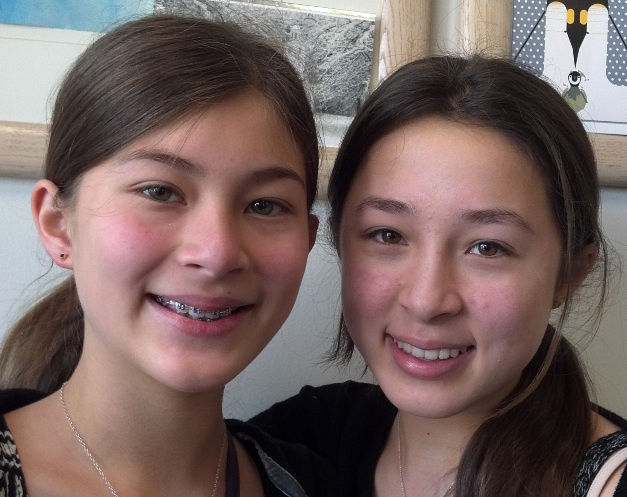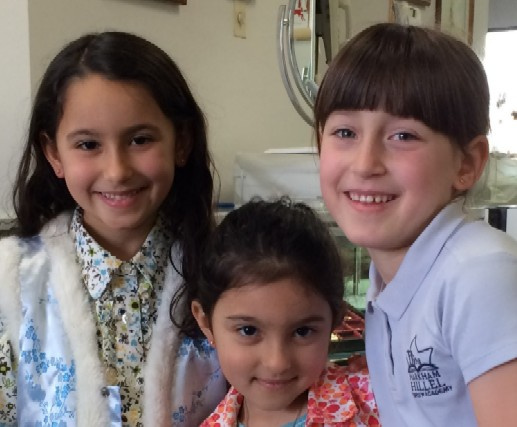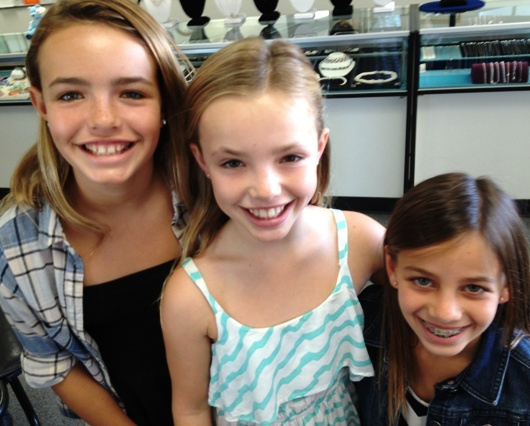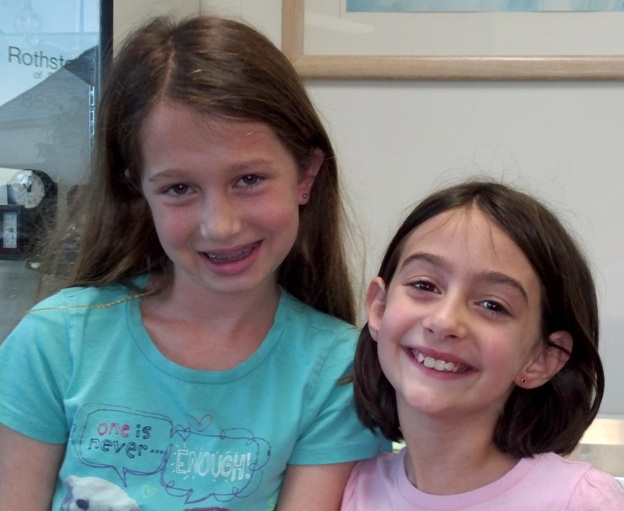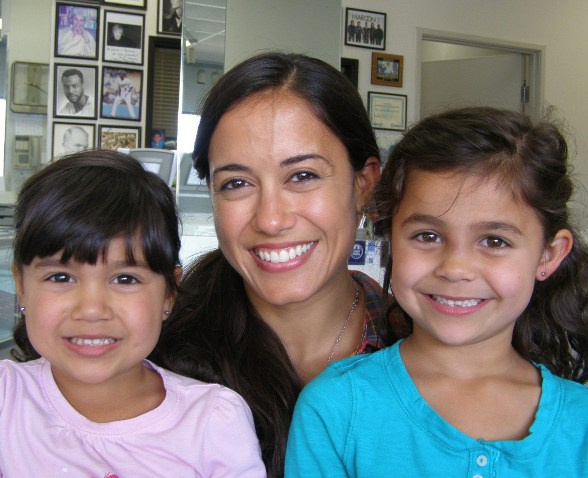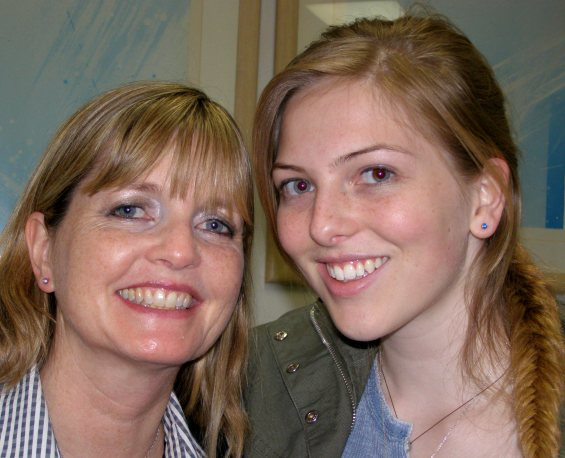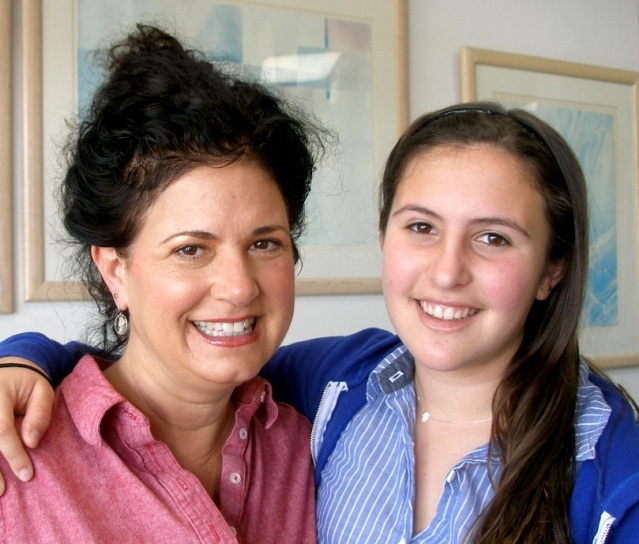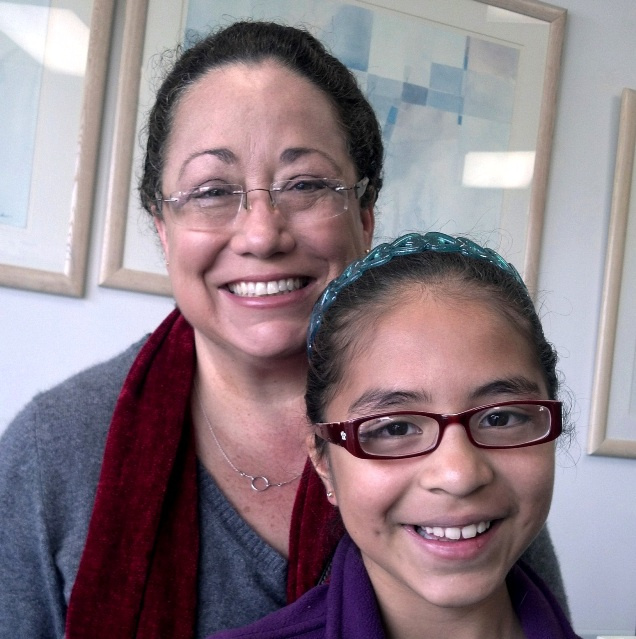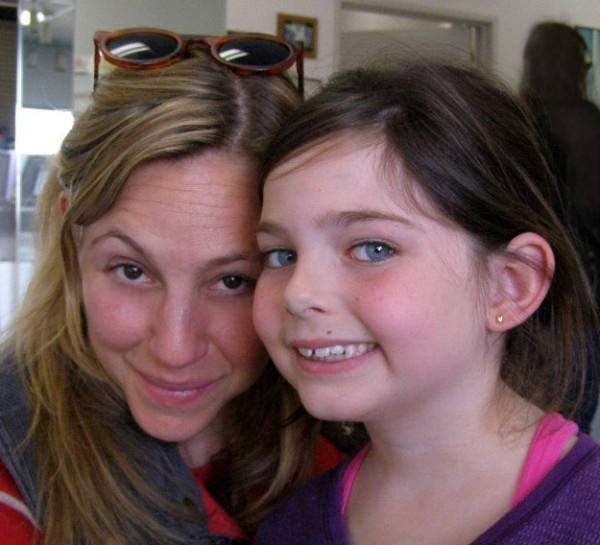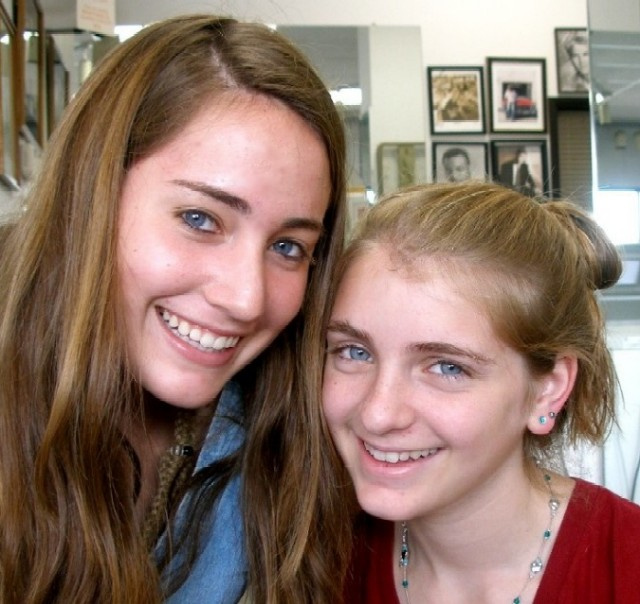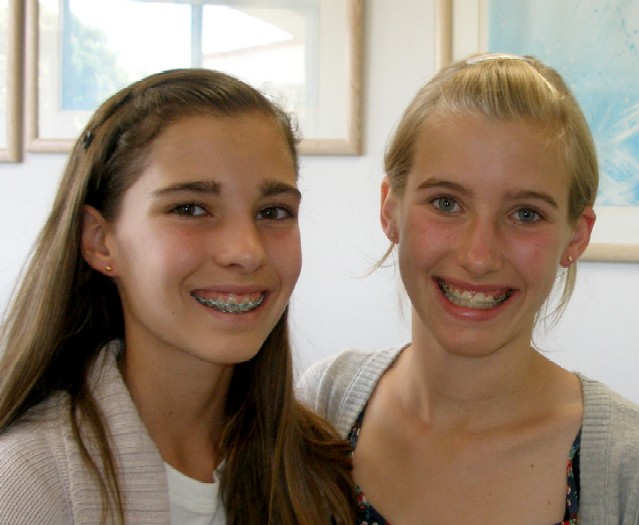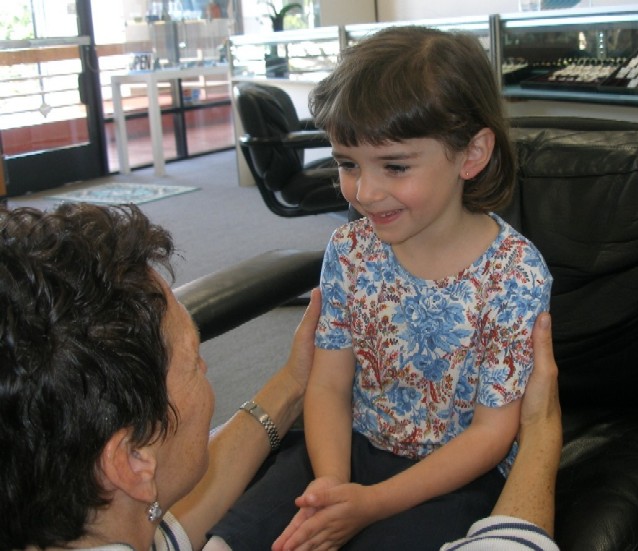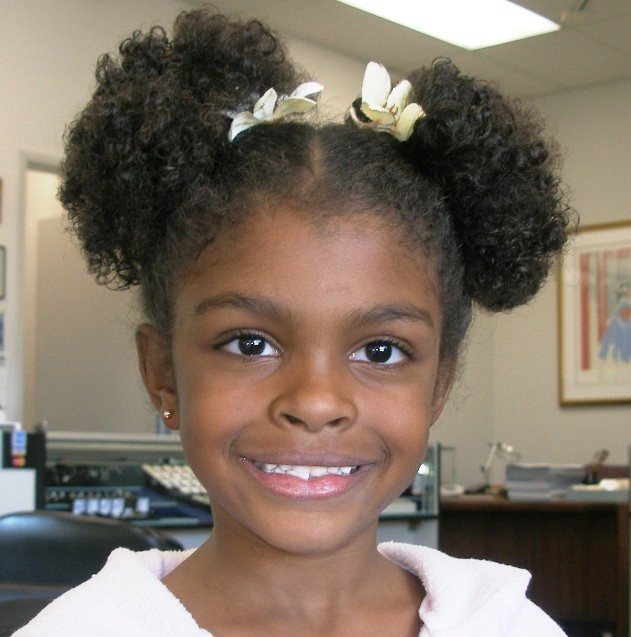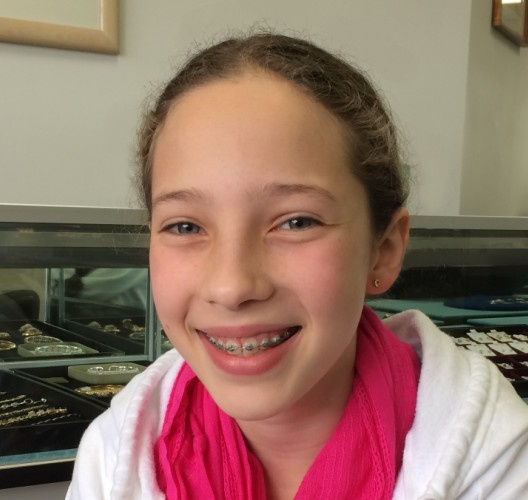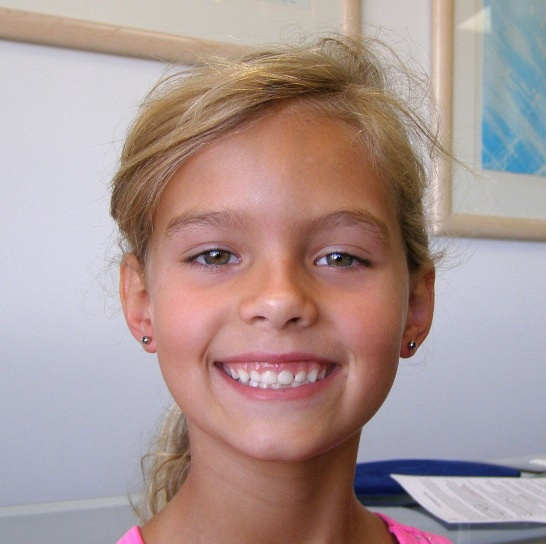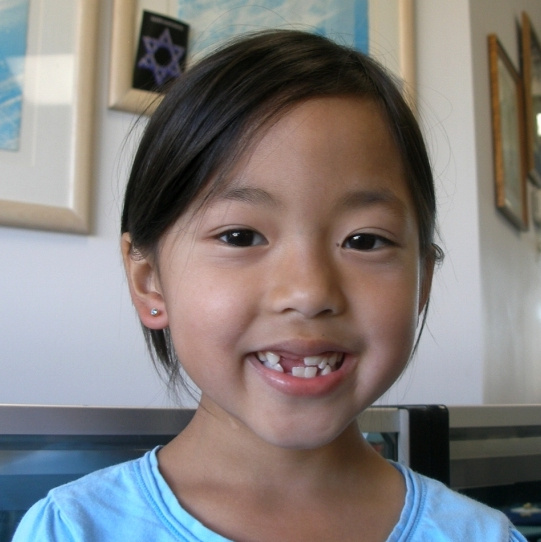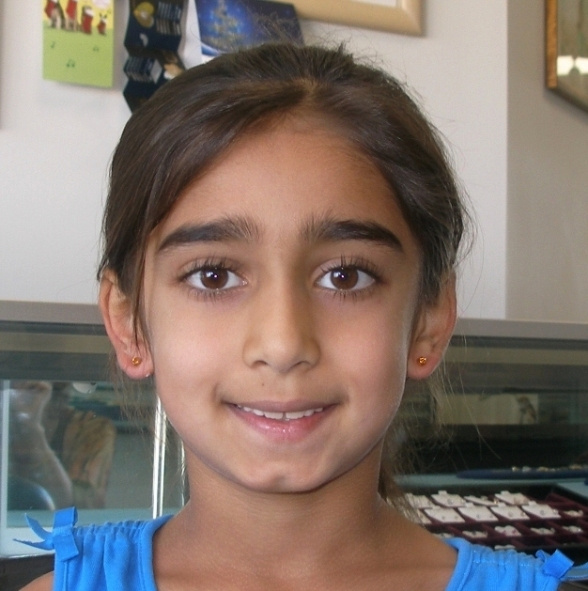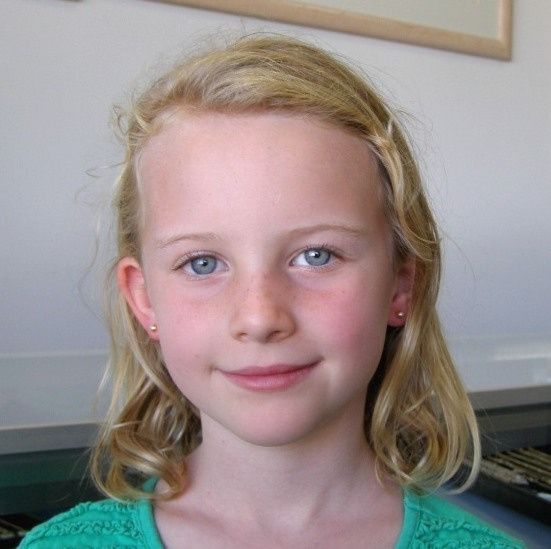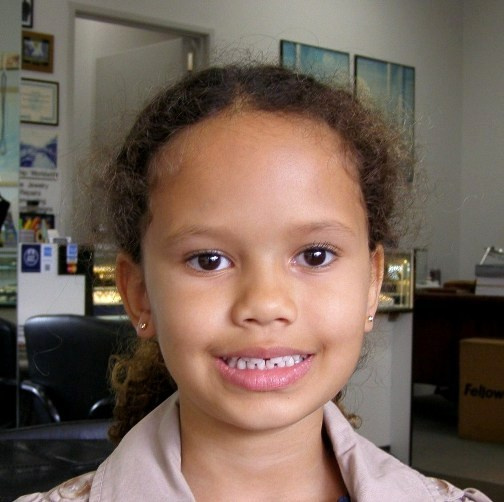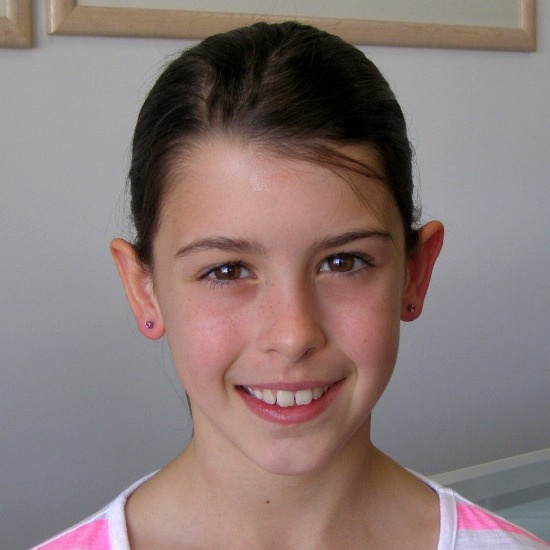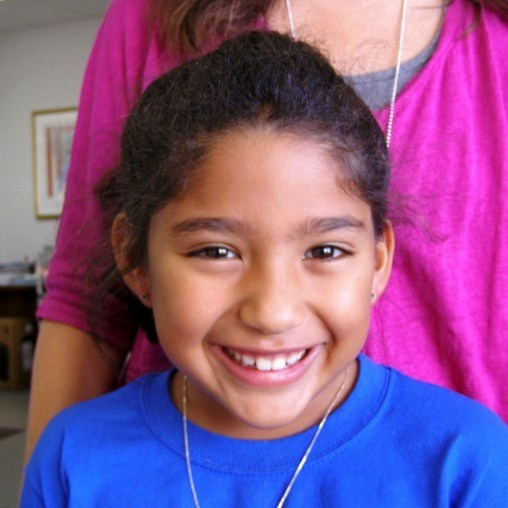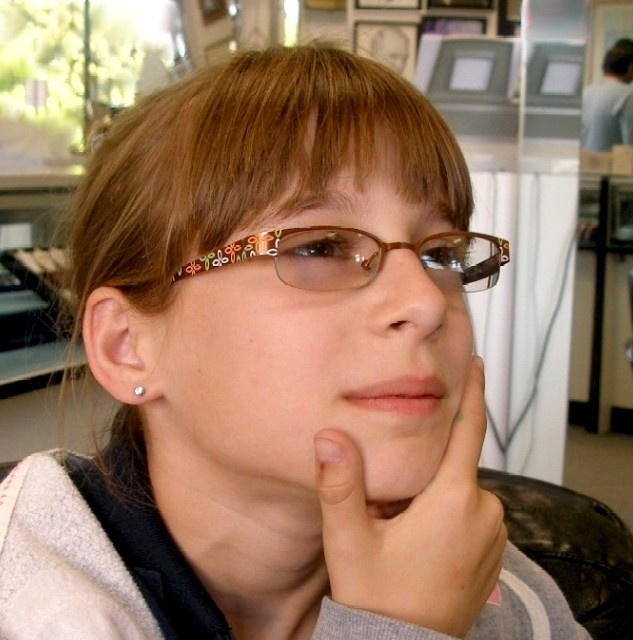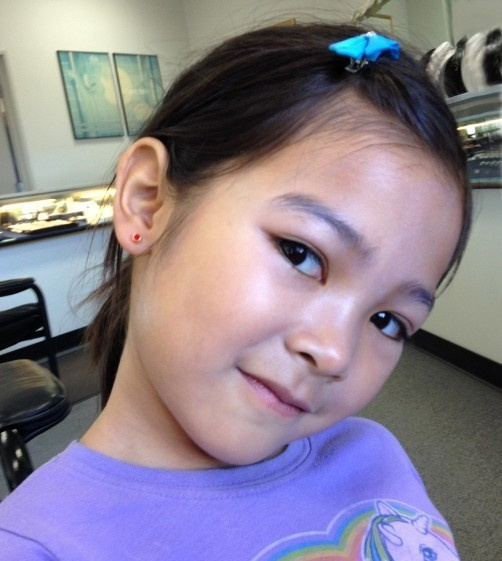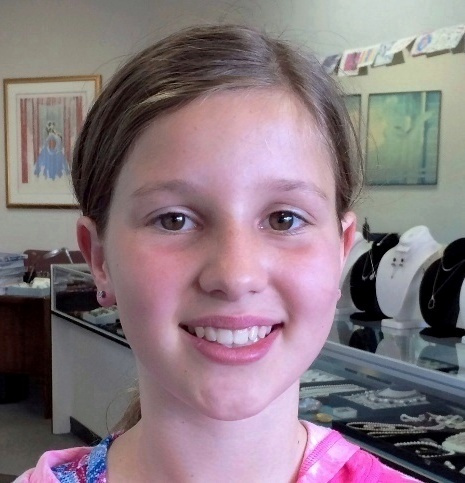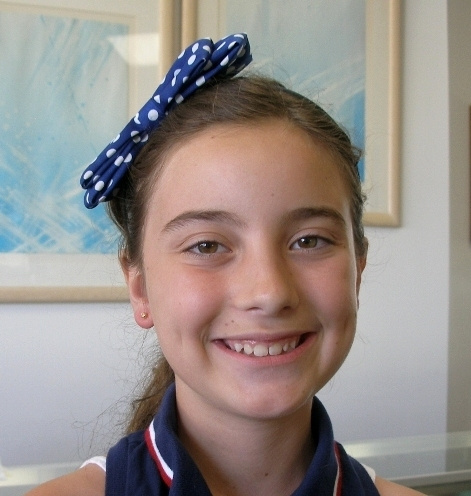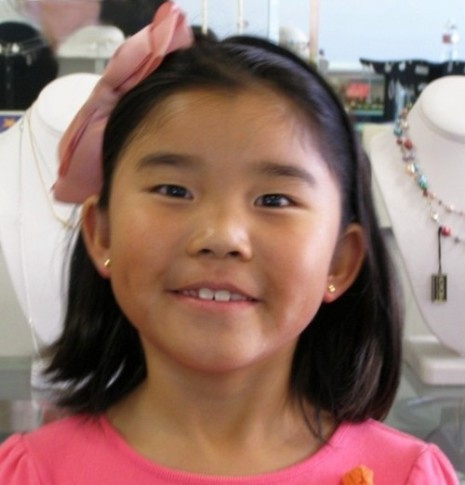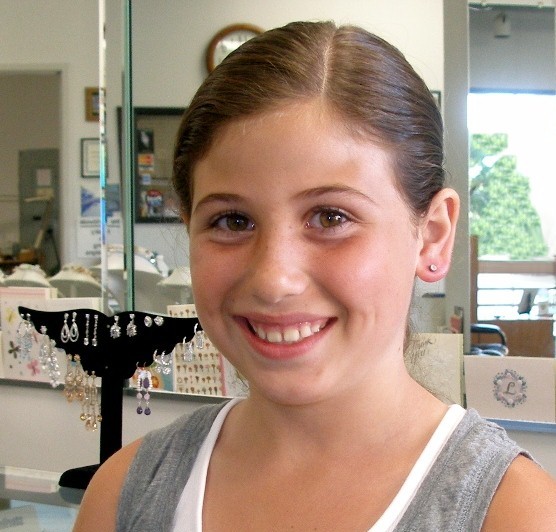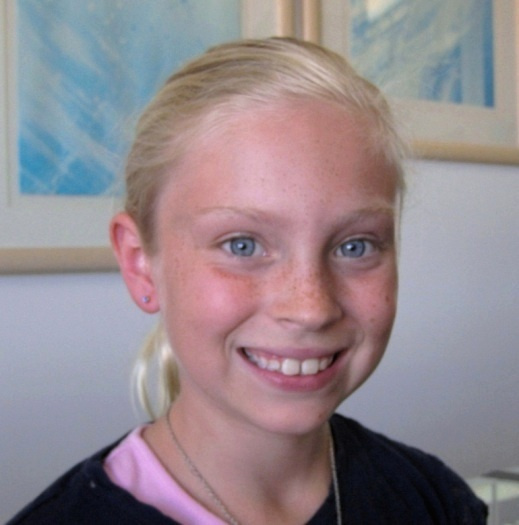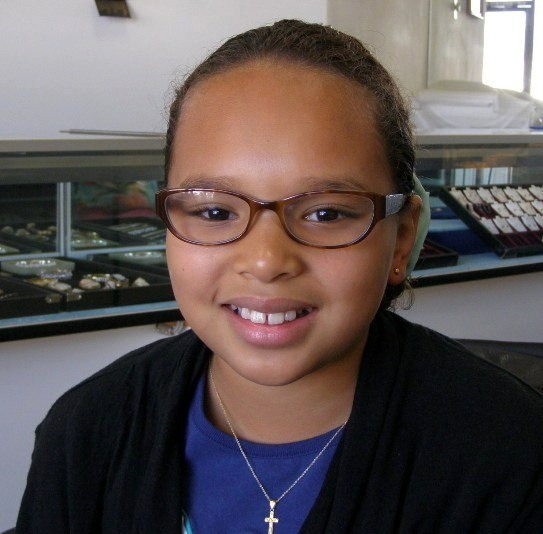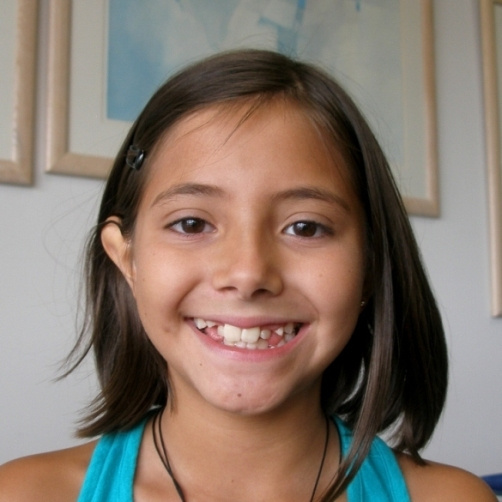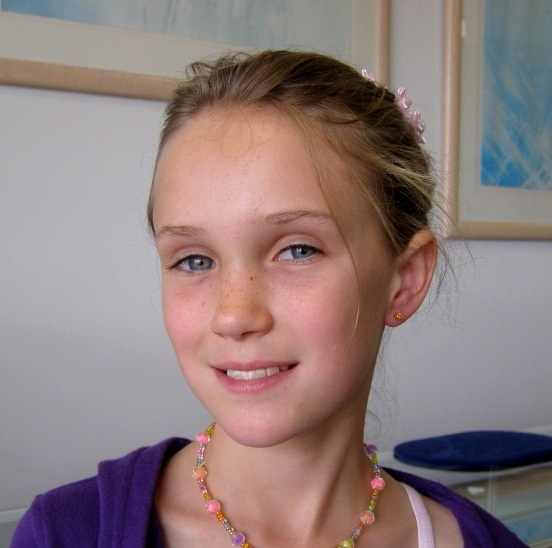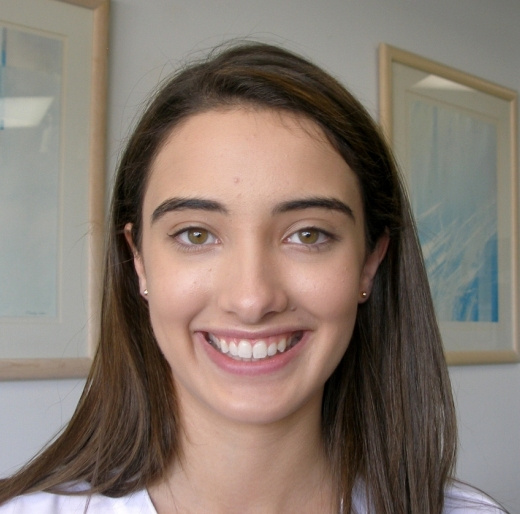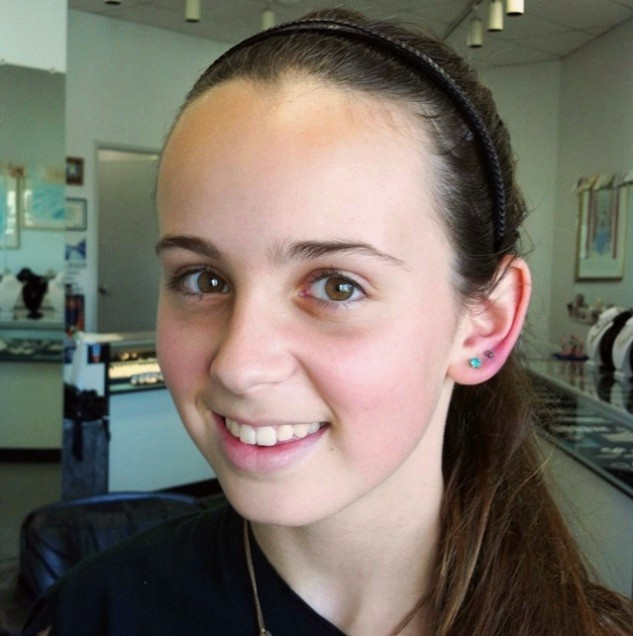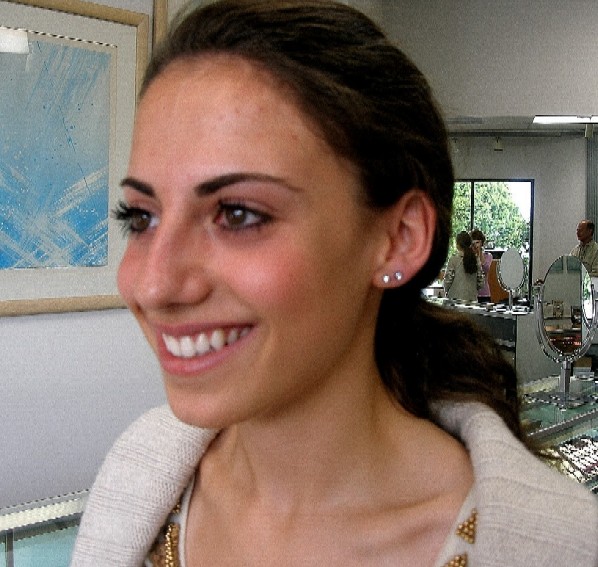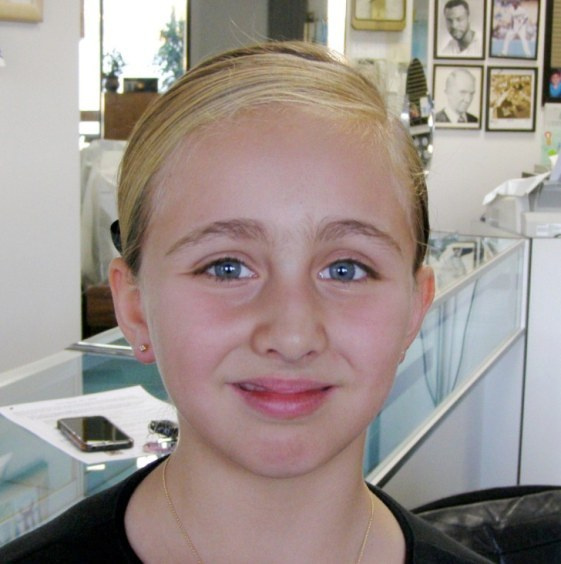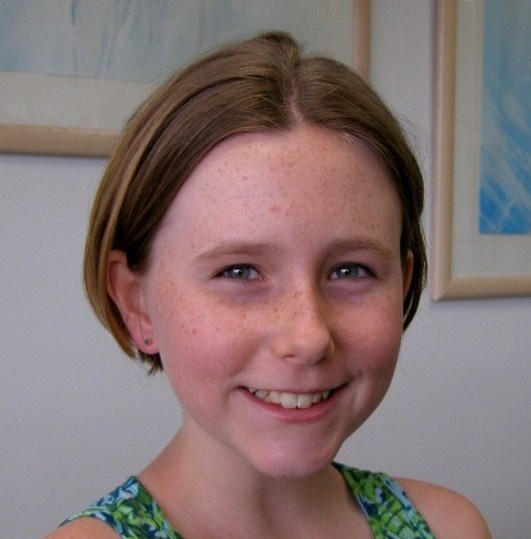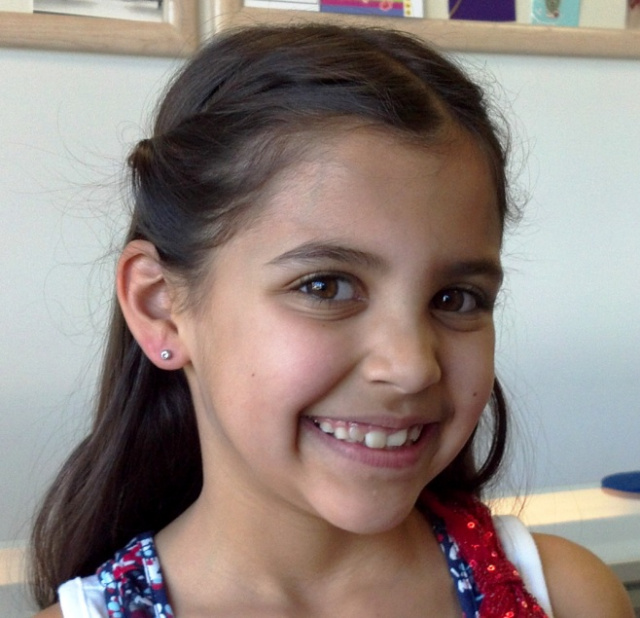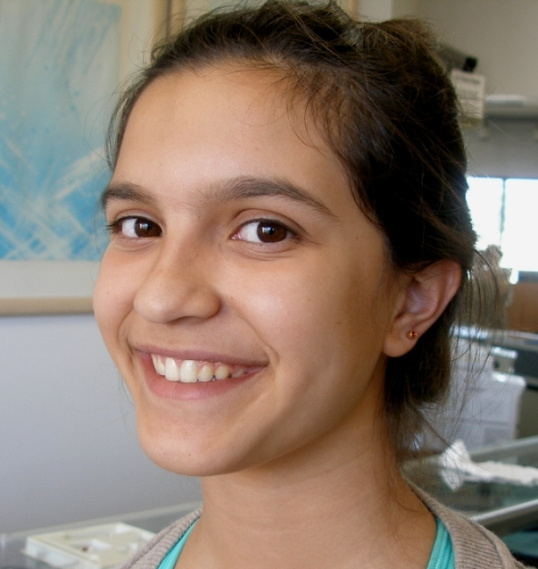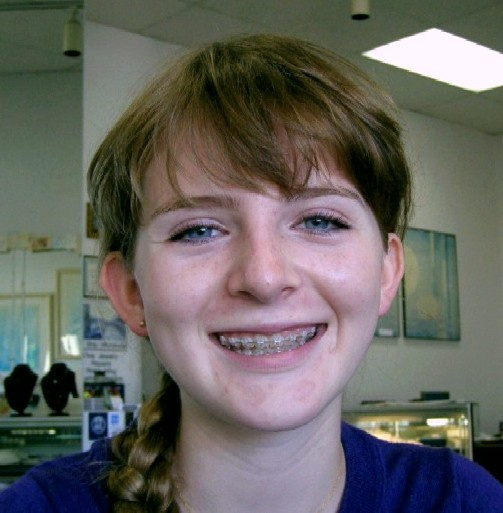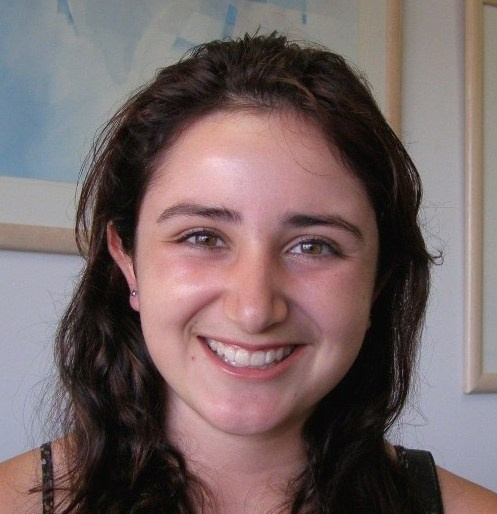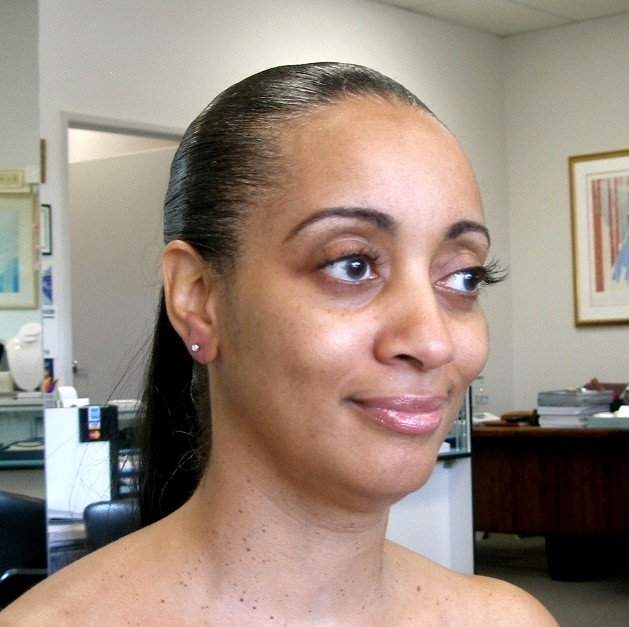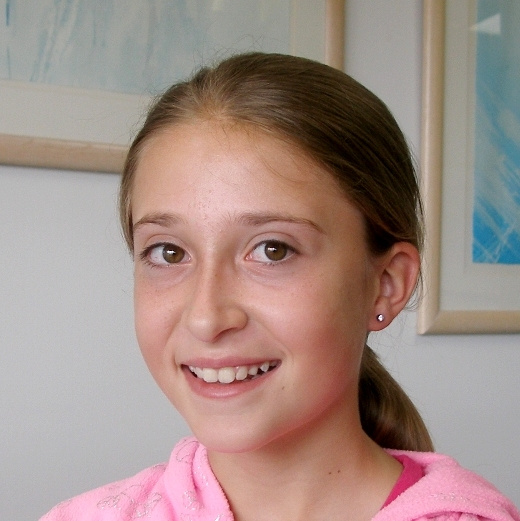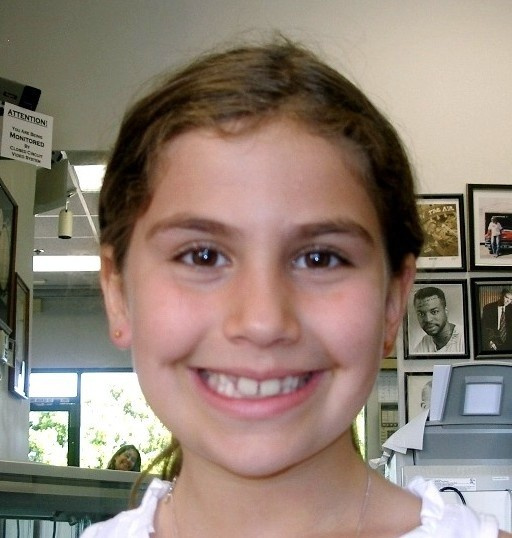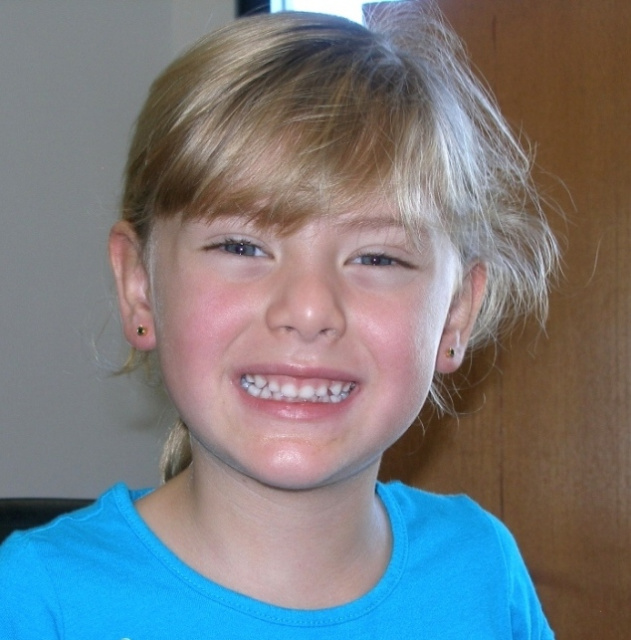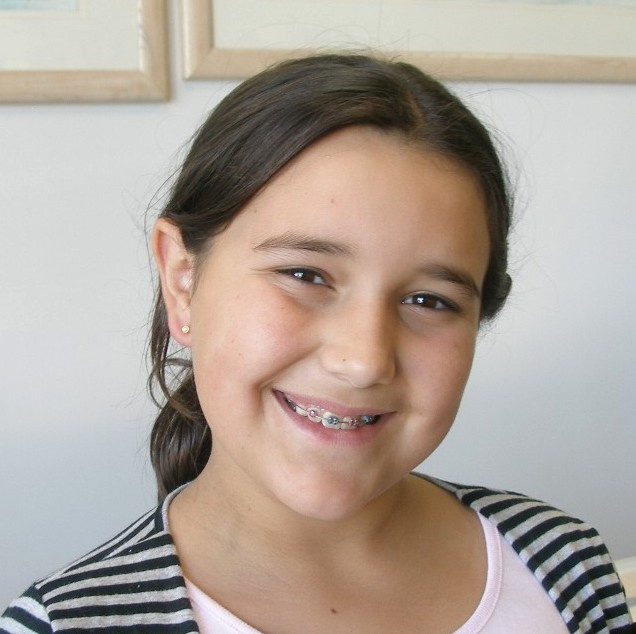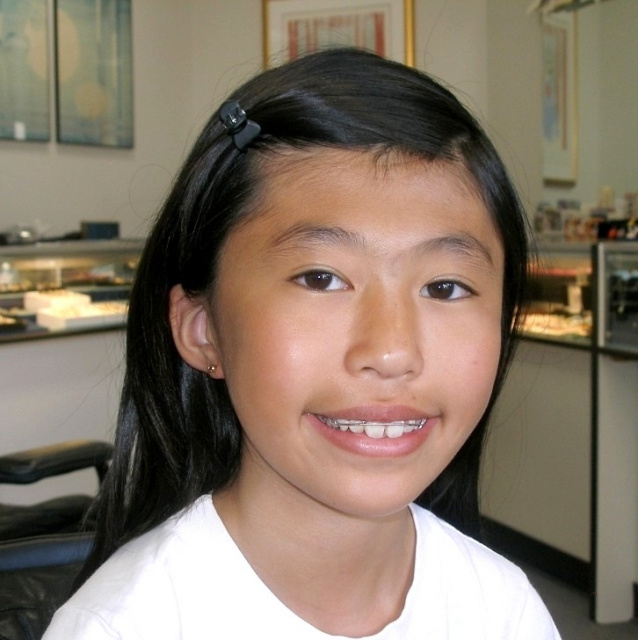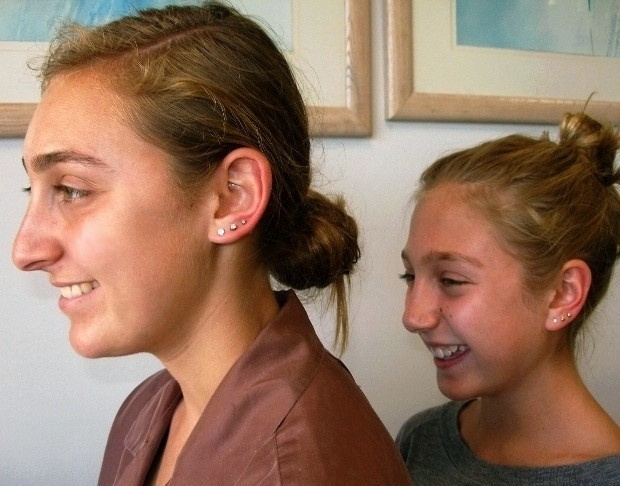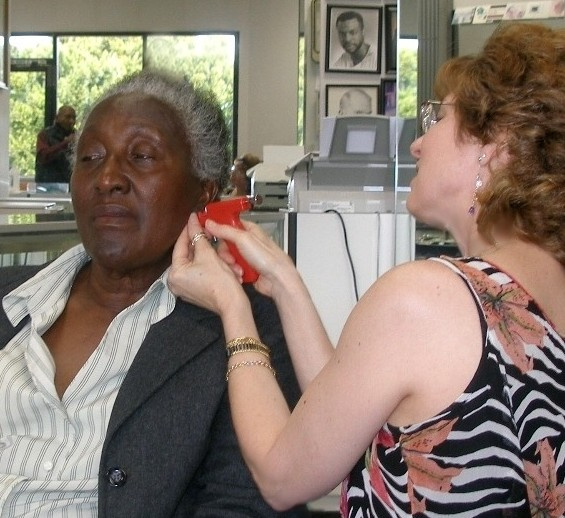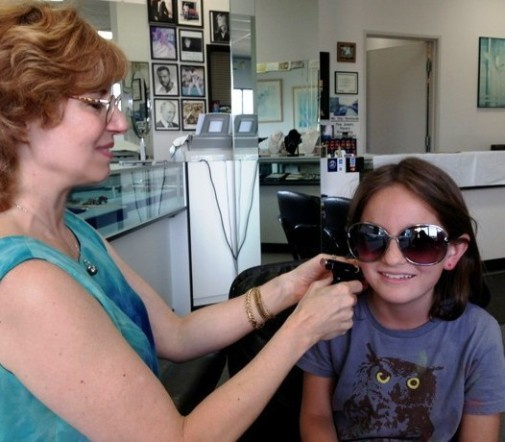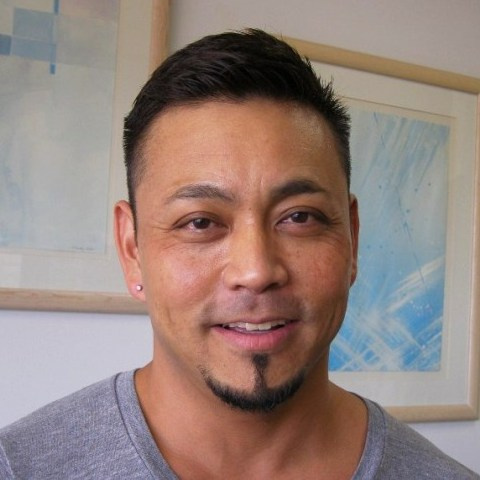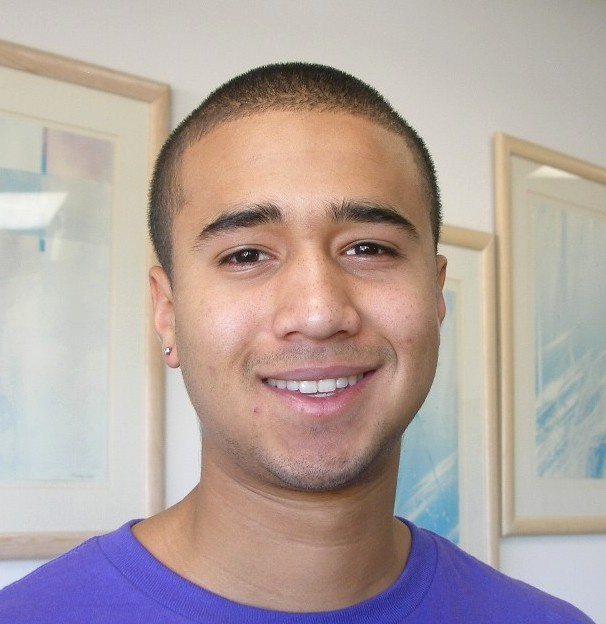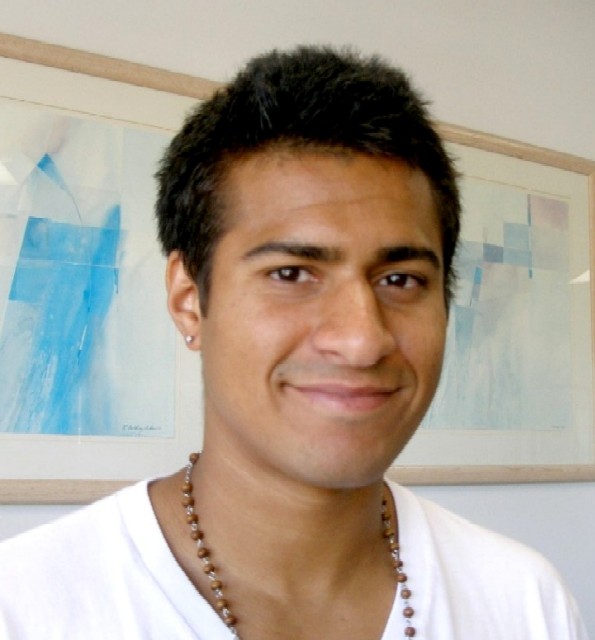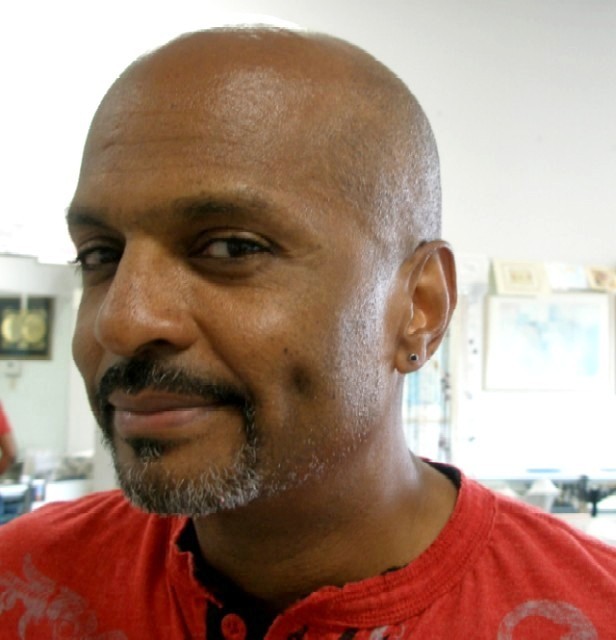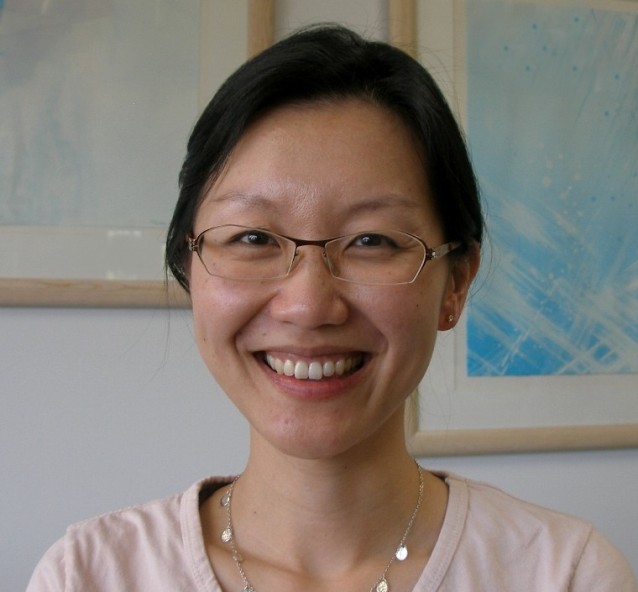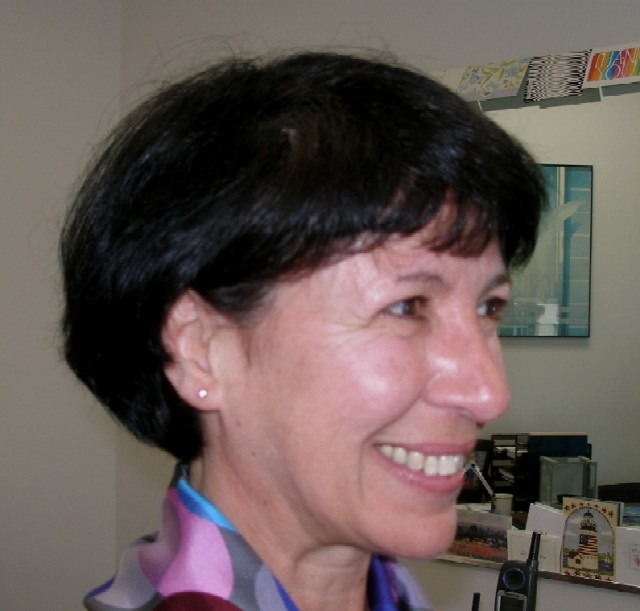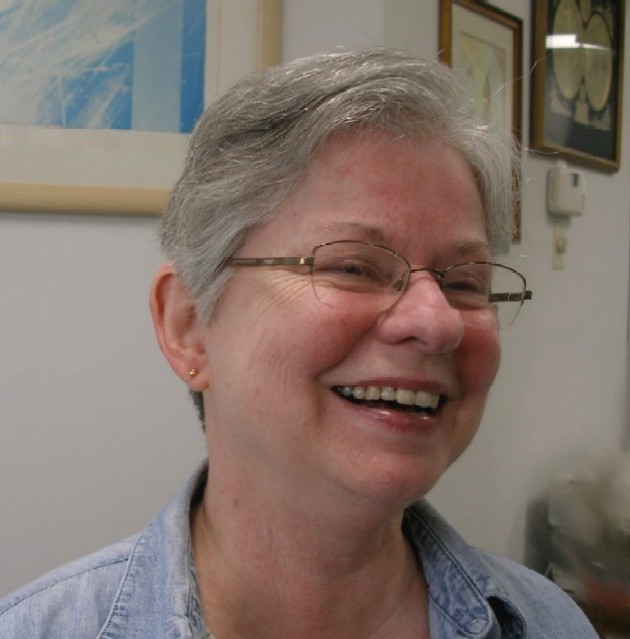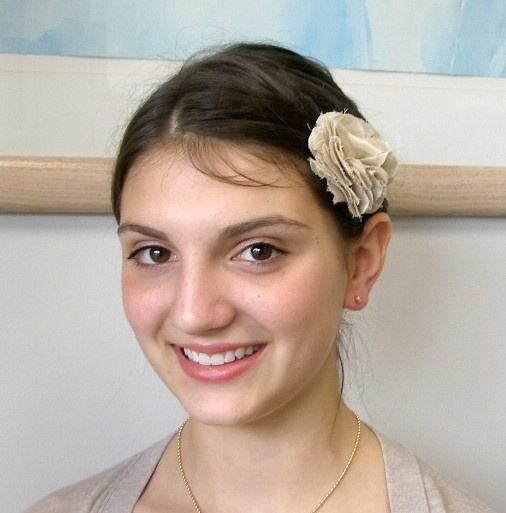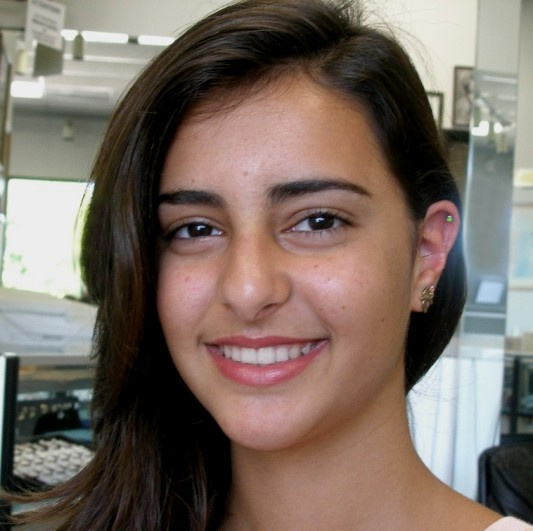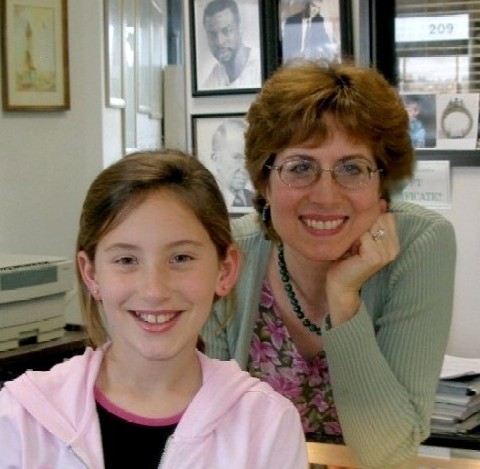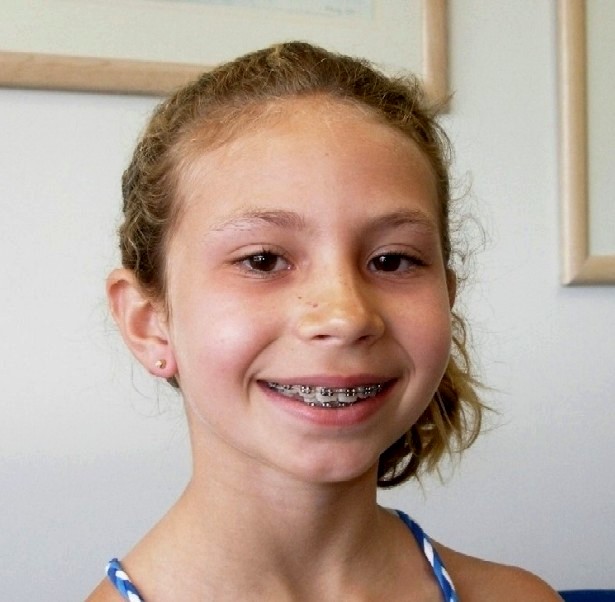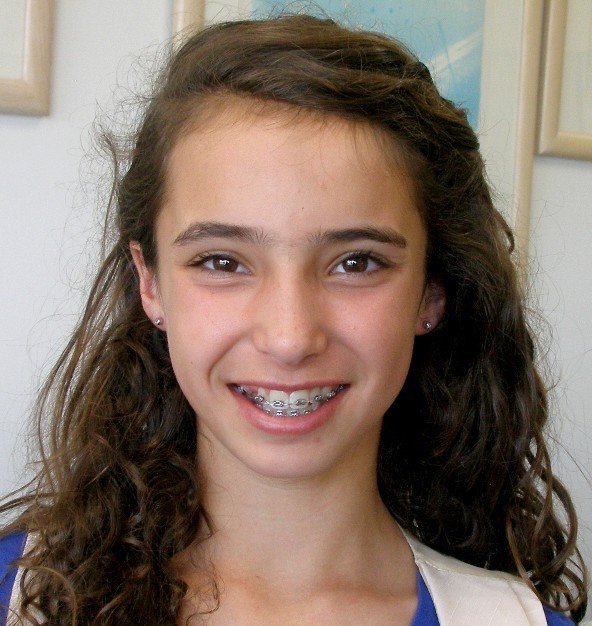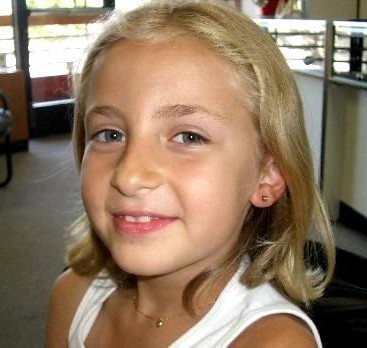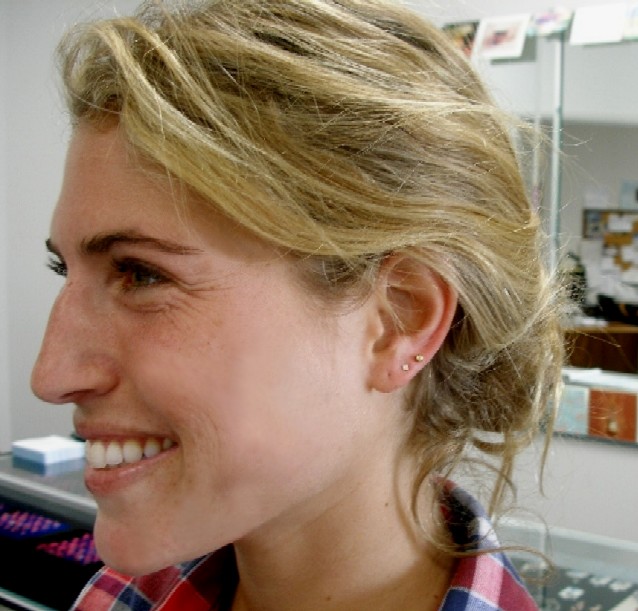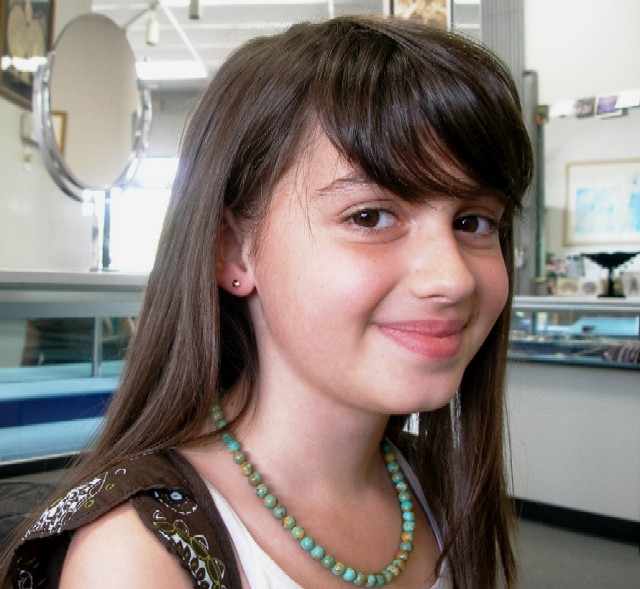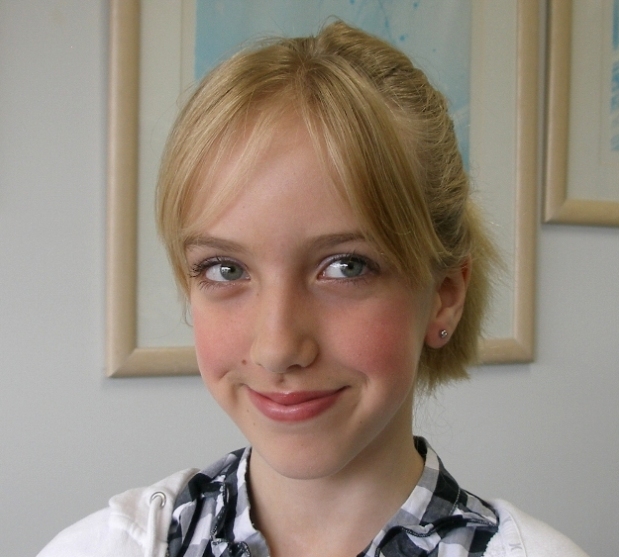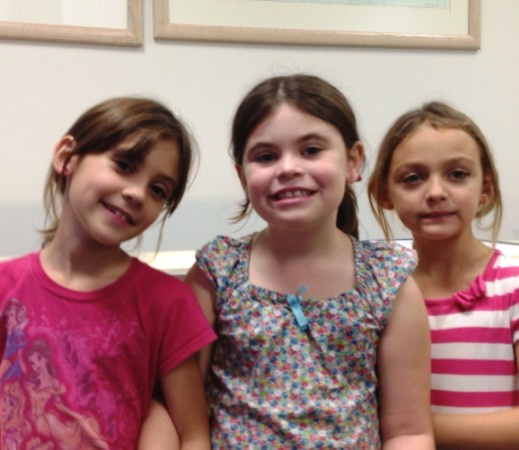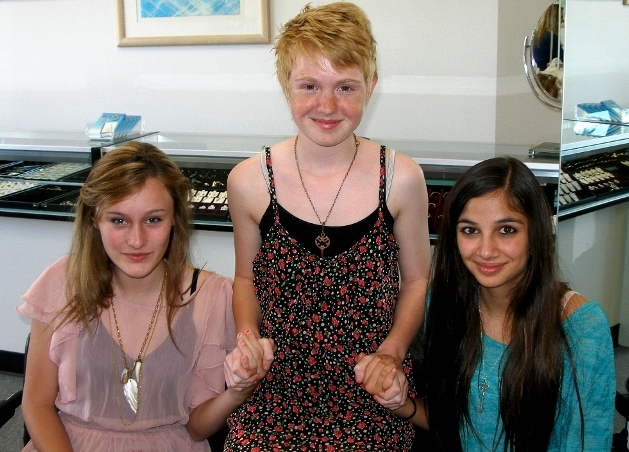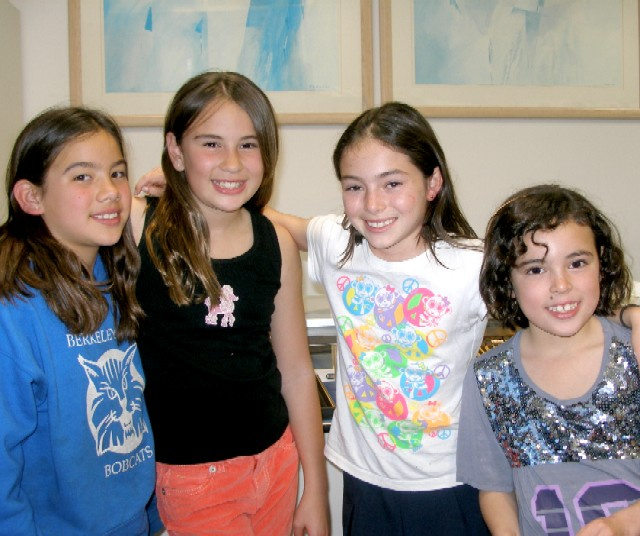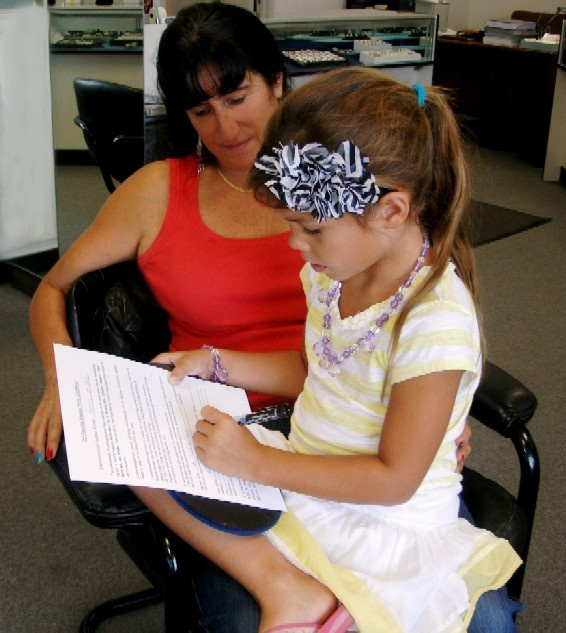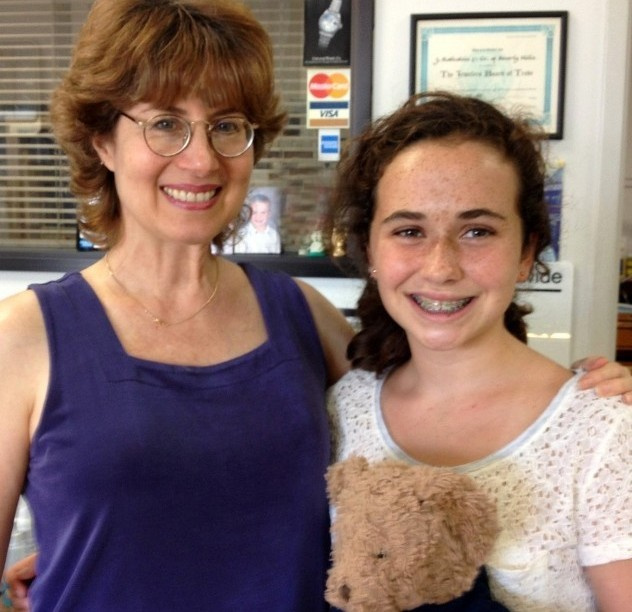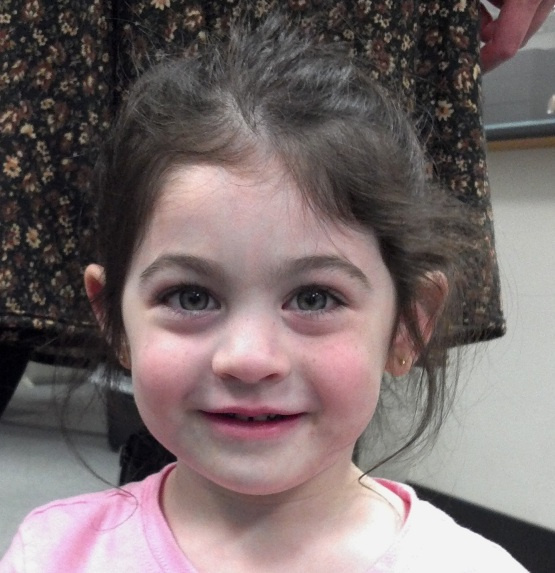 FAQ and Comments: (You can ask me questions by email to: jrothcobh@aol.com. I personally answer every one.)
Hi Alexis, I believe that 30-40 minutes will be ok after 3 weeks. My customer changed her cartilage earring after a month. She began doing the cleaning/twisting routine twice a day (instead of once) in preparation. Bring Neosporin creme to your race to help put the earring back in (put it on the earring tip). Good luck! ~Janet
Comment by Janet Rothstein on 12:00 PM September 09, 2009